On behalf of Dr. Nick Duffield, Director for the Texas A&M Institute of Data Science and the entire TAMIDS team, we are excited to welcome Dr. Krishna Narayanan to the team!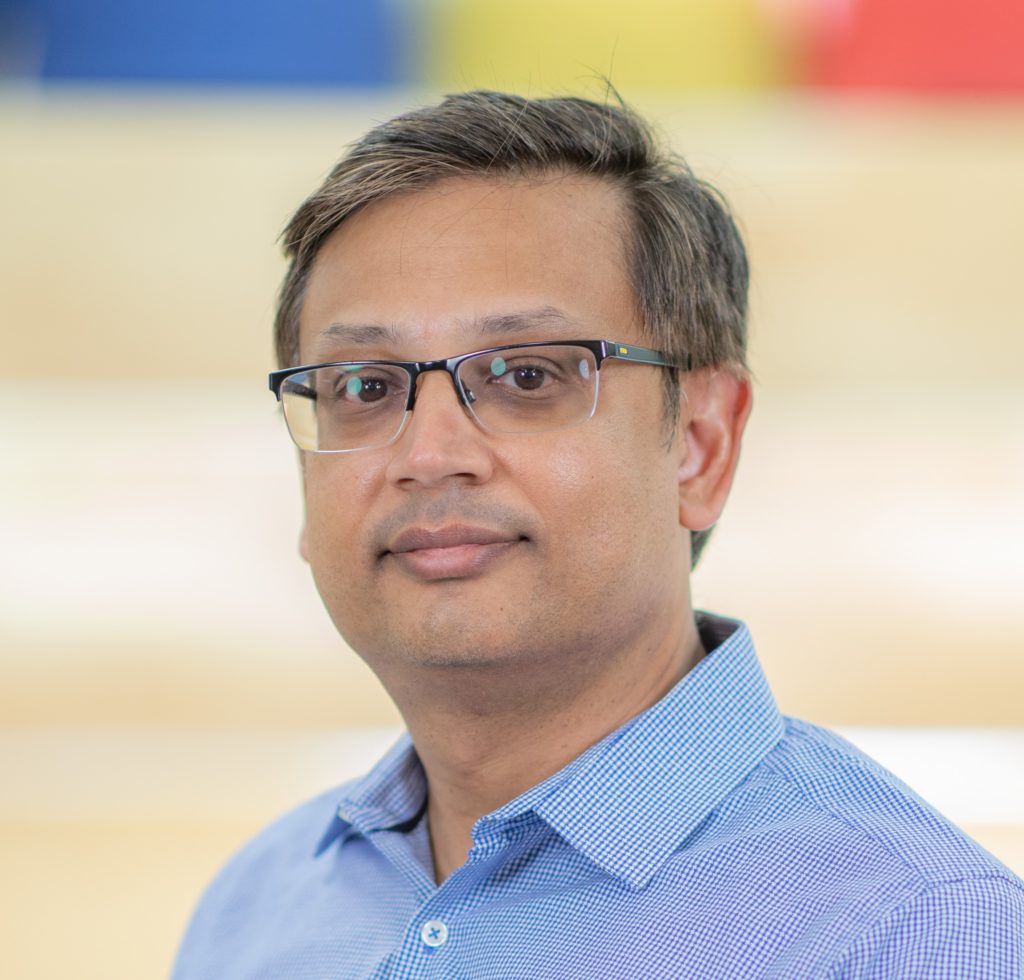 College Station, April 29, 2022, The Texas A&M Institute of Data Science (TAMIDS) has named Dr. Krishna Narayanan, Professor of Electrical & Computer Engineering and Eric D. Rubin '06 Professor, as Associate Director for Education Initiatives. Dr. Narayanan will lead the academic design of new education and training programs, both within TAMIDS and collaboratively with Texas A&M faculty and academic units. In this role, Dr. Narayanan will work closely with TAMIDS Director Dr. Nick Duffield and TAMIDS Assistant Director for Education Programs Diego Rodriguez to realize TAMIDS goal of creating innovative programs that make knowledge and expertise in Data Science accessible to new communities of students, researchers, and faculty.
According to TAMIDS Director Dr. Nick Duffield, "Krishna is a recognized leader in Data Science research and teaching, and I am excited that he is joining TAMIDS at a time when we are prioritizing growth in education".
After earning a Bachelor's degree from Coimbatore Institute of Technology, Masters of Electrical Engineering degree from Iowa State University, Krishna Narayanan received his PhD in Electrical Engineering from the Georgia Institute of Technology in 1998. Since1998, he has been with Texas A&M University, where he became Professor in 2008 and Eric D. Rubin '06 Professor in 2016., He also held short visiting appointments at University of California at Berkeley, Institut Eurecom, Sophia Antipolis, France and University of Illinois at Urbana Champaign. Dr. Narayanan's research interests include coding theory and information theory, machine learning, signal processing for big data, next-generation wireless systems including 5G/6G cellular systems, Internet of Things, data storage, and distributed computing.
Aside from numerous publications, editorial positions, and invited talks, Dr. Narayanan has been recognized with a variety of prestigious awards for both his teaching and research including the 2014 Professional Progress in Engineering Award from the College of Engineering at Iowa State University, the 2018 Texas A&M Association of Former Students university-level teaching award, the 2009 Halliburton professorship, the 2020 and 2006 Best Paper Awards in data storage from the IEEE communications society and the 2001 National Science Foundation CAREER award, and in 2015, Dr. Narayanan was elected IEEE Fellow for his research and educational contributions.