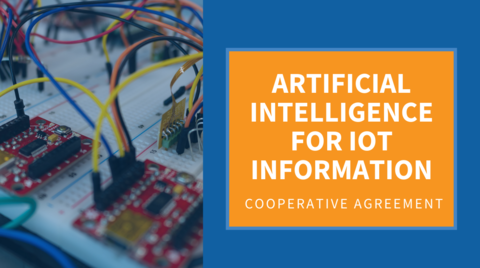 The Challenge
The rapid deployment of 5G infrastructure, Internet of Things (IoT) devices, smart buildings, transportation, and public safety data streams benefit communities across the country. However, these technologies have created a flood of data and made it difficult for public safety leaders and individual first responders to make use of data. These buildings and city data streams are difficult to segment, process, integrate, and act on, particularly for real-time data analysis. This competition is seeking to address this situation by accelerating the development of real-time data visualization, rapidly integrating IoT sensors for first responders, and giving these stakeholders access to various streams of IoT data that are delivered in usable formats. The objective is to help first responders solve complex challenges in interoperating and integrating sensor information and, thus improve America's public safety capability. The participants are expected to ingest the unknown data, evaluate it based on metadata or other contextual information and categorize the data appropriately so that it could be utilized on a situational awareness platform. A selected group of teams will be given an opportunity to fully develop their solutions, preparing for and competing in a final, live test event at the Disaster City®.
Real-World Impact
The organizers of the competition hope this competition can help establish:
Technical standards and best practices of real‐time data integration and visualization,
Optimal AI/ML models to predict first responder actions across a wide range of scenarios, and
User experience scenarios that enable first responders to act on simulation models, sensors, and mission‐driven predictions.
With these outcomes in mind, contestants can leverage AI and ML technologies to enhance how public safety professionals respond to critical events and potentially help save lives.
Interested?
Please sign up for the US Ignite Newsletter for updates on the competition. The updates about the competition will be posted on this page and the US Ignite site as well.