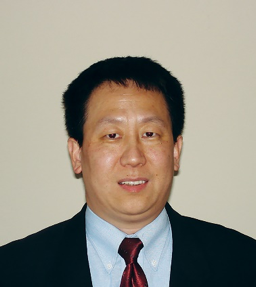 The Texas A&M Institute of Data Science (TAMIDS) has named Dr. Yu Ding, Mike and Sugar Barnes Professor of Industrial and Systems Engineering, as its Associate Director for Research Engagement. In this role, Ding will lead TAMIDS activities to promote the growth and impact of interdisciplinary Data Science research at Texas A&M.
Dr. Ding joins the TAMIDS leadership team with Dr. Nick Duffield, TAMIDS Director and TEES Research Professor in the Department of Electrical and Computer Engineering, and Dr. Jianhua Huang, TAMIDS Associate Director for Education and Arseven/Mitchell Chair in Astronomical Statistics in the Department of Statistics.
Ding will engage Texas A&M researchers in the dissemination of Data Science knowledge throughout the University, including launching an invited speaker series and a program of short courses delivered by Texas A&M Data Science experts. Ding aims to build internal community and research competitiveness by coordinating TAMIDS support for focus-area workshops and data resource development.
According to TAMIDS Director Dr. Nick Duffield, "Yu Ding has been a vigorous promoter of Data Science research, and I am looking forward to working with him to engage the strengths of our faculty, researchers, staff and students in the growth of Data Science at Texas A&M".
Ding received his Ph.D. from the University of Michigan in 2001. He is a recipient of the 2018 Texas A&M Engineering Research Impact Award, the recipient of the 2019 IISE Technical Innovation Award, and is a Fellow of IISE and ASME. Ding's research interests are in the area of data and quality science with applications to wind energy and materials and manufacturing. In 2019, he published the book: Data Science for Wind Energy.